While we at HouseReward.com pride ourselves on using only high quality photos of properties in our listings, apparently some Realtors© focus their energy elsewhere :)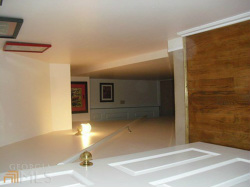 ---


Lucy, our kindred spirit at HouseReward.com...


Dane County, WI: "77 Square miles surrounded by reality"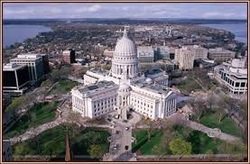 Madison City Council refuses '77 Square Miles Surrounded by Reality' as motto
July 17, 2013 10:30 am •
DEAN MOSIMAN | Wisconsin State Journal | dmosiman@madison.com | 608-252-6141
Mayor Paul Soglin wants to make the city's motto "77 Square Miles Surrounded by Reality."
"77 Square Miles Surrounded by Reality" won't be Madison's first motto — and not even its punchline.
Mayor Paul Soglin on Tuesday offered a resolution to the City Council establishing Madison's motto as "77 Square Miles Surrounded by Reality," an updated version of a dig former Gov. Lee Sherman Dreyfus made 35 years ago, with a provision to change the size as the city continues to grow.
But by the time the council considered the proposal early Wednesday morning, Soglin had gone home due to an early morning meeting, and Ald. Mark Clear, 19th District, moved an amended version, calling for the phrase to be the city's official punchline.
A flippant official motto could be seen as an insult, but a city punchline would satisfy the mayor's playful intent, Clear said.
But the motion failed 10-9 with 11 votes necessary, killing Soglin's proposal. No council members chose to offer further changes.
The mayor's original proposal was a playful nod to a statement made by then-gubernatorial candidate Dreyfus in 1978 when he declared, "Madison is 30 square miles surrounded by reality."
The proposed motto fits a city that adopted the plastic pink flamingo as its official bird in 2009 and uses a 77 Square Miles Ordinance to exile laws no longer enforceable, the original resolution said. The phrase is popular with bloggers, websites and newspapers, it said.
Soglin said the expression was self-deprecating and actually described a vibrant citizenry engaged in civic, cultural and intellectual pursuits.
---