We are here to help!
We would be happy to help you find your new home. If you're ready to buy, give us a call or email and let us know what you'd like to see. We'll get showings set up asap!

If you're just contemplating a move and want to see what's out there, we can set you up on an auto-email notification of new homes as they hit the MLS. No more searching and searching the internet. Send us your search parameters (price, size, location) and have new listing sent to you each morning. When you see something you'd like to view in person, just send us an email or call and let us know. We'll get a showing set up asap!

Did you know that Real Estate agents work for the Seller if you don't have a Buyers Agreement?

Yep, it's true. They're negotiating the best deal for the Seller! That's why we reward the buyers who choose to work with us under a buyer's agent agreement.


Our Buyer Reward
A Sweet Deal! Our Buyers are eligible to receive a CASH BACK REWARD
when you sign a HouseReward.com buyer's agent agreement (for at least a 6 month period) for us to help you find your new home.
Our Buyer Reward for closing on your new home with us
(based on the final sale price of the home you purchase):

$150,000 -$250,000: $250 Reward
$250,000- $350,000: $500 Reward
$350,000-$450,000: $750 Reward
$450,000-$650,000: $1,000 Reward
$650,000-$750,000: $2,000 Reward
$750,000+: $3,000 Reward




"The best investment on earth is earth." ~ Warren Buffett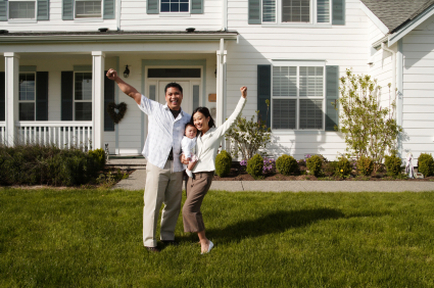 How our Buyer Reward Program Works:
We will meet with you and review what your housing needs are and complete the Buyer Agency Agreement. It would be a great idea to talk with a LENDER and get a pre-approved letter prior to our meeting so we know where to start our search. Plus, nearly all Sellers are going to want a pre-approval letter submitted with your offer.
HouseReward.com will set you up with an automatic email notification for newly listed properties which meet your criteria. We'll also let you know of any other properties we think would be a good fit. When you see properties (through internet searches, drive-bys or FSBOs) you would like to tour, let us know and we'll set up showings.
Please keep in mind that a HouseReward.com agent must show you the house first for HouseReward.com to be able to represent you in the purchase (except at open houses where you must mention that HouseReward.com represents you). I know, ugh, but it has to do with procuring cause according to WI Realtor Association Guidelines. If you call the listing agent directly to see a house, HouseReward.com may not receive a commission and you may not receive a Reward. Yikes!
When you find a house you like and want to place an offer on it, your HouseReward.com agent will supply you with comparable sales and make recommendations regarding price, contingencies and what the current market conditions are. We will assist you with developing a purchasing strategy with your best interest in mind (people who don't sign a Buyer Agent Agreement don't receive these benefits from their Realtor). Did you know that Real Estate agents work for the Seller if you don't have a Buyers Agreement? Yep, it's true. They're negotiating the best deal for the Seller!
Your HouseReward.com agent will draft and submit your offer, prepare counter-offers, Addendums, Notices and Amendments while negotiating on your behalf (again, people who don't sign a Buyer Agent Agreement don't get the benefit of the agent negotiating on their behalf. Without a Buyer Agent Agreement, your agent (no matter how sweet and nice) must negotiate to get the best deal for the SELLER!
Once your offer is accepted, your HouseReward.com agent will assist you with inspections, negotiating inspection issues and attending the final walk-through with you.
Your HouseReward.com agent will be following up with you, your lender and the title company on a regular basis to ensure a smooth transaction.
Closing Day! Your HouseReward.com agent will attend the closing with you. You sign papers and receive the keys to your new house! Congratulations!
Within 10 days after closing - You receive a REWARD check!


Let's find you a new home today!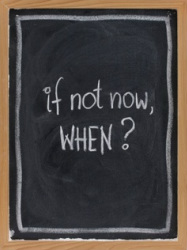 Click here to search the MLS for your next home.
If you find a home you would like to see, send us an email with the MLS number and we'll be happy to set up a showing.
---
Fine Print:
*To qualify for any HouseReward.com rewards, Buyer(s) must sign a Buyer Agency Agreement with a HouseReward.com agent, provide HouseReward.com a copy of a pre-approval letter from the Buyer's lender and close on a property in which a HouseReward.com agent represented them in the sale. The HouseReward.com agent must receive a minimum of 3% of the sale price of the property as a Broker commission from the Seller or Listing Broker in order for the Buyer to receive any Reward from HouseReward.com. HouseReward.com will issue a Reward check 10 days after closing to the Buyer of the property if all requirements listed on the Buyer Agreement are met. If multiple Buyers purchase a property, each Buyer must sign a Buyer Agency Agreement with HouseReward.com to be eligible for the HouseReward.com Reward. Multiple Buyers will not receive individual Rewards for the same transaction. Only one Reward of each type will be eligible to be paid for each closed transaction. If both Buyer and Seller agree to Designated Agency or Multiple Representation in order for HouseReward.com to represent both parties as a neutral facilitator in the purchase of the property, Buyer will still be eligible for all Buyer Rewards he/she would have been eligible to receive if his/her Buyer Agency Agreement was still in place. HouseReward.com charges sellers 1.5% of the purchase price of the home to represent them as the listing agent and the standard 3% for the selling side commission (to go to the agent who brings in the buyer) for a total brokerage fee of 4.5%.
Madison WI real estate| Monona WI real estate | Middleton WI real estate | Verona WI real estate | Fitchburg WI real estate | Oregon WI real estate | McFarland WI real estate | Cottage Grove WI real estate |Sun Prairie WI real estate | Waunakee WI real estate | Cross Plains WI real estate| Windsor WI real estate |DeForest WI real estate |Brooklyn WI real estate | Stoughton WI real estate | Deerfield WI real estate | Cambridge WI real estate | Marshall WI real estate | Lake Mills WI real estate| Arlington WI real estate | Lodi WI real estate | Sauk City WI real estate | Prairie Du Sac WI For Sale By Owner MLS | Dane WI For Sale Mt Horeb WI real estate | Poynette WI real estate| Portage WI real estate | Lake Wisconsin WI real estate | Pardeeville WI real estate| Rio WI real estate | Wisconsin Dells real estate | Lake Delton WI real estate | Baraboo WI real estate | Dane County real estate