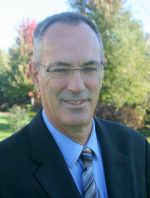 Matt MorrisseyReal Estate BrokerHouseReward.com Inc.Phone: (608) 669-3921Matt@HouseReward.com
Matt grew up in a big family in Wisconsin's first state Capitol, Belmont, WI. After moving to Madison several decades ago, he grew to love the "new" state Capitol and all the fantastic sports and outdoor activities it has to offer. Recognizing that investing in real estate is a great way to build wealth, he's eager to help first-time home buyers as well as seasoned home owners find their new dream home within this wonderful "77 miles surround by reality."
Call or email Matt today for more information about how you can earn cash back at closing when using HouseReward.com to help you find your next home.
---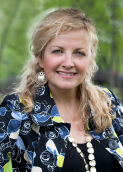 Lori Morrissey, Attorney/ Managing Broker
Phone: (608) 381-4804
Lori@HouseReward.com


Lori got her first taste of real estate while in college working as a real estate assistant for a Beverly Hills real estate brokerage. After finishing her Bachelor of Arts degree at UCLA, she attended law school at The Ohio State University. Upon completion of her Juris Doctorate, she headed back to Los Angeles where she passed the California bar exam to take a job working for the Federal Home Loan Mortgage Corporation (Freddie Mac). While there, she was responsible for constructing and maintaining contracts for the purchase of mortgages from lending institutions in order to pool and securitize on Wall Street. After gaining a strong appreciation for the secondary mortgage market in the United States, Lori eventually headed back to Madison, WI where she has been brokering real estate and managing a portfolio of investment properties for over a decade.

HouseReward.com was started in 2012 to provide Dane County buyers and sellers with more options than the "old school" Realtors were willing to offer the public. We believe buyers should be rewarded for the time and energy they put into finding their home. We recognize the help buyers and sellers need from a broker is changing and real estate commission structures must reflect these changes.

Education and Licenses
Juris Doctorate
The Ohio State University, College of Law
Columbus, OH

Bachelor of Arts, History
University of California, Los Angeles (UCLA)

Member of the State Bar of California
Wisconsin Real Estate Broker's License
Illinois Real Estate Broker's License
Certified Negotiation Professional CNE®
Member of the National Association of Realtors®
Member of the Wisconsin Realtor Association
Member of the Worldwide ERC- Employee Relocation Council
Member of Wisconsin Employee Relocation Council(WERC)
Member of the South Central Wisconsin Multiple Listing Service
Member of the South Central Wisconsin Realtor Association
Member of the Madison Real Estate Investors Association (REIA)
Member of Home Buyers Round Table (Advocating Homeownership in Dane County)
Member of Dane Buy Local (Promoting local Dane County-based businesses)






---