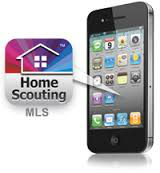 Download
"Home Scouting"
at the Apple Store or Google Play.
Then Enter VIP No:
608-381-4804
to have access to the entire MLS on your phone (as opposed to Trulia's or Zillow's 3rd party apps)
You can also use find it online:
Sign up to search the entire
MLS
at
HomeScouting.com.
HouseReward.com strongly recommends HomeScouting.com because it's the only home search website that directly feeds from the MLS. Other websites like Trulia, Zillow, etc. are not directly connected to the MLS and therefore, do not have accurate information.