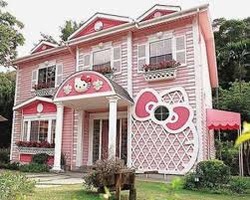 1. DEPERSONALIZE... Staging your home to help potential buyers picture themselves living in there is a huge aspect of the home selling process overlooked by many home sellers. If you don't have the knack, hire a professional stager for a few hours. They will give you some great ideas to transform your home for very little cost.

2. Price it Right! It may go without saying, but a well-priced home gets buyers in the door and your home sold quickly. Overpricing causes potential buyers to overlook your home and eventually, it becomes a stagnant listing.

3. Be Prepared to negotiate the offer and repairs. Besides doing a little bargaining over the final purchase price, many sellers forget that post-inspection home repairs may cause them additional costs. To remedy this, a homeseller can fix all them items they are aware of before listing the property or make sure to acknowledge "issues" you don't intend to fix on the Real Estate Condition Report.

4. Closing. Working with a great Realtor should help your closing go smoothly. Part of the Realtor's job is to act as a facilitator between the parties, the lender and title company to ensure a seamless closing. Look for a Realtor who has the time to talk to you and makes you feel confident he or she will be along for the whole home selling "ride."

If you are preparing your home to sell, it is never too early to talk us at HouseReward.com We would be happy to assist you with finding a professional stager, walk you through the listing and marketing process and give you a Comparative Market Analysis (CMA) so you know what to expect when you are ready to list your property.
Happy Selling!