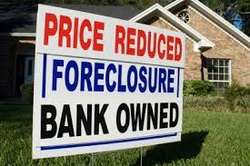 Dane County's
Distressed Property Index in June was 17.3 percent
, well down from 23.9 percent in June 2012 and down a bit from the 19 percent posted in May 2013.
The index charts the prevalence of distressed properties — homes in or near foreclosure — as a proportion of monthly sales.
June's reading of 17.3 percent suggests well under a fifth of all home sales in Dane County that month were distressed.
Last year, the index fell in most months due to a steady decline in new foreclosure filings coupled with rising sales. And the index has continued to see year-over-year declines this year, now through at least June, after a very busy spring for home sales and as
new foreclosures continue to drop
.
But the index is still historically high, as the market works its way out of a backlog of distressed properties. In January 2006, before the housing crash, the index stood at 5 percent.
Dane County foreclosures increased between 2005 and 2010, when they peaked. Eventually, those properties hit the market for a resale attempt and some were bought, often at deeply discounted prices.
The trend since 2010, though, has been decreasing foreclosure filings, as the local market continues to strengthen. There may be fewer bargain buys available now, but it indicates a healthier market overall.