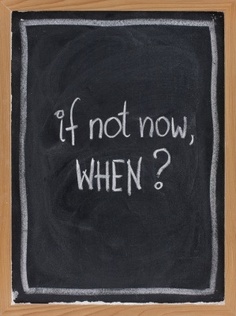 Sellers who wonder whether they'll have a difficult time getting a good offer can hedge their bets in the right direction by employing a few important strategies:

1. What you see is what you get - It's nearly impossible to overcome first impressions. If a potential buyer drives up to a home and doesn't get a "warm and fuzzy" feeling immediately, it may be hard to sway their opinion. Same goes for the first steps into the home. The house should be "warm and inviting" right from the front door.
2. Use a real estate agent - Many people try to forgo this step, thinking they can sell their home just as well without an agent and not pay the commission. A good real estate agent is a good negotiator. They do this for a living everyday. Their negotiation skills and market knowledge will save you more money in the end. Furthermore, agents know the prices of similar homes and can help a seller price and market a home correctly for a faster sale (and a better offer).
3. Price it competitively or wait. It's as simple as that. If you price your home competitively, it will sell. The fact is, the longer an overpriced home sits on the market, the less appealing it will appear to buyers.
4. Don't be an open book. If a buyer knows that time is of the essence, he or she may sense that desperation, almost guaranteeing a low-ball offer.
5. Don't be afraid to counter-offer. It's almost the norm now to expect the seller to counter-offer. The buyer may not agree and come back with yet another counter-offer, but generally, it won't drive away a serious buyer.