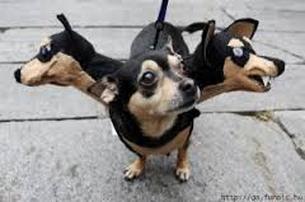 Does the thought of buying a new home put more fear in you than a three-headed dog coming to your door to trick-or-treat? Not to worry. Here are steps to take to help you decide whether you're ready to take the plunge.
1. Check the selling prices of comparable homes in your area. Web sites such as
Zillow
and
Homegain
can give you a general idea of what you should expect to pay. You can also do a quick search of actual MLS listings in your area on a number of Web sites, including the site of the
National Association of Realtors
.
2. See what you can afford. Use Bankrate's
mortgage calculator
to see what your payment would be.
3. Find out what your total monthly housing cost would be, including taxes and homeowners insurance. To get a feel for the maximum amount you should spend, including taxes and insurance, use MSN Real Estate's
home affordability calculator
. In some areas, what you'll pay for your taxes and insurance escrow can almost double your mortgage payment. According to the
Insurance Information Institute
, the average yearly premium can range from $477 in Utah to $1,372 for unlucky Texans.
What's your home worth?
4. Find out how much you'll likely pay in closing costs. The upfront cost of settling on your home shouldn't be overlooked. Closing costs include origination fees charged by the lender, title and settlement fees, taxes and prepaid items such as homeowners insurance or homeowners association fees. You can see what closing costs average in Wisconsin by looking at Bankrate.com's annual
closing cost survey
.
5. Look at your budget and determine how a house fits into it. Fannie Mae recommends that buyers spend no more than 28% of their income on housing costs. Go much past 30% and you risk becoming house poor.
6. Contact us here at HouseReward.com to help you through the process. We can recommend a great lender and work hand-in-hand with you and your lender to get you approved and into your new home.
7. Remember to look at the big picture. While buying a house is a great way to build wealth, maintaining your investment can be labor-intensive and expensive. When unexpected costs for new appliances, roof repairs and plumbing problems crop up, there's no landlord to turn to, and these costs can drain your bank account.
So consider whether you're ready for the expense and effort of homeownership before pulling the trigger. But also remember, "homeownership" sounds a whole lot scarier than it really is. Happy Halloween!