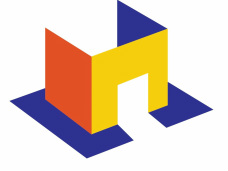 HouseReward.com
Serving Madison, WI and all of Dane County

Matt Morrissey
Real Estate Broker
Phone 608-669-3921
Matt@HouseReward.com
---
Thinking of listing your home with a 6% realtor?
Talk to us first!
We will sell your home for a
4% Total Commission
if we bring you the buyer!
How it works:
We provide you with a full-service listing (including all marketing, negotiations and closing services)
for a 4.5% total commission.
If we bring you the buyer, our commission drops to a 4% total commission.

You WILL save thousands of dollars with us!


We are a full-service real estate brokerage serving all of Dane County, WI.
We fully represent our clients from the beginning to the end of the home selling process!
Call us today at (608) 669-3921 (or email Matt@HouseReward.com)
to set up a FREE "no pressure" consultation
in your home!



Our Featured Listings
(click on photo to go to property's website)
BUYERS: We give cash back at closing!
Our buyers (who sign a buyer's agent agreement) GET
CASH BACK
when they use us to find their new home!
Earn up to $3,000 in CASH back at closing for letting us help you buy your next home.
Please see our Buyer Rewards for details.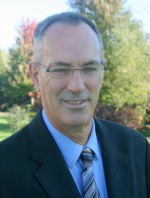 Matt Morrissey, Real Estate BrokerHouseReward.com Inc.Phone: (608) 669-3921Matt@HouseReward.com
Matt grew up in a big family in Wisconsin's first state Capitol, Belmont, WI. After moving to Madison several decades ago, he's grown to love the "new" state Capitol and all the fantastic sports and outdoor activities it has to offer. Recognizing that investing in real estate is a great way to build wealth, he's eager to help first-time home buyers as well as seasoned home owners find their new dream home within this wonderful "77 miles surrounded by reality."
Call or email Matt today for more information about how you can earn cash back at closing when using HouseReward.com to help you find your next home.
---
Lori MorrisseyAttorney/ Managing BrokerPresident, HouseReward.com Inc.
Phone/Text:
608.381.4804Lori@HouseReward.com
Lori got her first taste of real estate in college while working as a real estate assistant for a Beverly Hills real estate brokerage in the 1990s. After finishing her Bachelor of Arts degree at UCLA, she attended law school at The Ohio State University. Upon completions of her Juris Doctorate, she headed back to Los Angeles to take a job working for the Federal Home Loan Mortgage Corporation (Freddie Mac). While there, she was responsible for constructing and maintaining contract language for the purchase of mortgages from lending institutions in order to pool and securitize on Wall Street. After gaining a strong appreciation for the secondary mortgage market, Lori eventually headed back to Madison, WI where she has been brokering real estate and managing a portfolio of investment properties for over a decade.
HouseReward.com was started in 2012 to provide Dane County buyers and sellers with more options than the "old school" Realtors were willing to offer the public. We believe buyers should be rewarded for the time and energy they put into finding their home. We recognize the help buyers and sellers need from a broker is changing and real estate commission structures must reflect these changes.
Education and Licenses
Juris Doctorate
The Ohio State University, College of Law, Columbus, OH
Bachelor of Arts, History
University of California, Los Angeles (UCLA)
Member of the State Bar of California
Wisconsin Real Estate Broker's License
Illinois Real Estate Managing Broker's License
Member of the Employee Relocation Council
Member of Wisconsin Employee Relocation Council (WERC)
Certified Negotiation Professional CNE®
Member of the National Association of Realtors®
Member of the Wisconsin Realtor Association
Member of the South Central Wisconsin Multiple Listing Service
Member of the South Central Wisconsin Realtor Association
Member of the Madison Real Estate Investors Association (REIA)
Member of the Dane County's Home Buyers Round Table (advocating low to mid-income home ownership)
---
Testimonials

"I want to tell everyone in the Madison, Middleton, and Waunakee areas to call Lori when you are ready to buy or sell a house. In fact, call her before you are ready so she can give you helpful hints regarding preparing to list or finding your dream home. Lori's expertise and her business model will save you money.
We interviewed a couple other realtors and chose to use Lori's services to sell our house. I'm so happy that we did because she was genuinely excited for us, represented us well, played interference when necessary, covered all the details, kept us informed, answered all our questions very quickly, held open houses when requested, put us at ease throughout the whole process, and saved us more than $1,000. I can't say enough about Lori's calm demeanor and expert realtor skills. Do not hesitate to contact Lori Morissey NOW!"
-Katie and Dale R., Waunakee, WI

After my husband and I decided to move for another job, selling our house became a top priority. We had options regarding seller agent choice but we decided to have Lori as our agent. We now know we had made a right decision back then. Her much lower commission rate allow us not to struggle on listing price. More importantly, the quality of her service was beyond our expectation. Lori is very professional and responsive. She is knowledgeable and was great at using the latest marketing techniques to promote our house. This saved us a lot. Above all, Lori is so reliable and trustful. We moved before the house closed and left behind the whole house to her. She came over weekly to check the house and take care of things. After the final moving day, she even stopped in to throw away the trash generated from the packing so the final walk-through went smoothly. There were no surprises on closing day because of her hard work. In all, thanks to Lori's professionalism, great selling techniques, and quality service our house selling turned out to be a fast process with much less hassle and worries. I would strongly recommend Lori to anyone who will sell their houses soon.
- Tina and Lijuan Q., Waunakee, WI

Now that I am mostly unpacked and don't want to see another moving box, I wanted to let you know how much I enjoyed working with you. Everything went so smooth (and quick) I hardly had time to breathe. I'm loving my new home.
My best,
--Nancy S., Madison, WI

" I truly felt our experience with you (Lori) as a realtor was more of a friendship with you having the expertise/experience in helping us with the technical details in choosing a new home. It was like we all three were looking for a house to share! Our vision of what was important to us became your vision. You were always reliable, available and communicative with any and all questions. It became a fun, pleasurable shared adventure with a great outcome."
--Gayla G., Middleton, WI

"We're so glad we were able to work with Lori. Her knowledge and professionalism were key in the negotiation
of our home purchase. We wouldn't have been able to do it without her. We'll absolutely stick with Lori for our
future real estate needs and would recommend her to everyone we know."
--Chris and Corie, Mt. Horeb, WI


Big News! Lori Morrissey was recently named one of the 32 best Real Estate Agents in Madison!
In addition to our great rewards, our ability to help you achieve your homeownership goals through our strong relationship with lenders and our use of advanced technology, marketing and negotiation skills make us a great option for all Dane County buyers and sellers.
We invite you to experience great service from a friendly and attentive real estate brokerage. Contact us today to set up a "no pressure" meeting to discuss your real estate needs.